A Bit of My Backstory
Hi everyone, and welcome to my Teaching English is Fun website. For the last 20 plus years, I've been teaching English both in Korea and in the states. I loved my time teaching, but I remember the hardest thing was finding useful activities for students to do that were both fun and educational. The last thing I wanted to see was someone falling asleep in my class.
I arrived in Korea and taught children during my first year. I learned some valuable lessons. Even if a game was amazingly fun and exciting the first time I did it, the next time I tried it, I'd hear, "Oh, teacher, we did this before! Boring!"
I moved on from teaching children to teaching adults. Adults, just like children, needed what I like to call "Edu-tainment." Teach me, but let me have fun. And adults didn't want a game just for game's sake. In fact, I started calling everything I did an "Activity" instead of using the word game.
And you know what? It made the class fun! Attendance increased. Students didn't fall asleep. And the most amazing thing was that they learned English. Test scores improved without them even trying. Now not everything was a game, but more often than not, they were active. They were moving, talking, shouting, having fun…in English.
Who Is This Site For?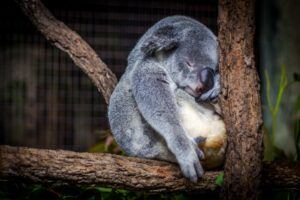 This site is for all of those tired teachers who want to make a difference. You do want to teach English, but you are stressed looking for ideas for class.
You might have a textbook that is hundreds of years old, and the students hate it as much as you do.
You might need something that will spark students' interest and get them talking quickly.
It's the first day of class, and you need an icebreaker!
You have a problem student who just won't engage.
I've been in all of these situations, and "I feel your pain."
I Hope This Site Can Help You the Way Others Helped Me
Whether you are a new teacher or you've been teaching for years, we all need a little help now and then. If you are a fellow blogger, check out the site below. They taught me almost everything I know…for free for the first seven days! Try them out for a week and see if you find the information there as invaluable as I did.
If you ever need a hand or have any questions, feel free to leave them below, and I will be more than happy to help you out. You can also reach me directly at Jim@TeachingEnglishisFun.com
All the best,
Jim
Founder of Teaching English is Fun