Welcome to Teaching English is Fun. Once again it's time for another musical adventure in English as a Second Language. I love doing songs for class because not only do they make English fun but I can add in some other topics that I might not usually cover in the regular course of my class.
Today I will introduce a really great Weird Al song, "Foil." It is a spoof of the song by Lourdes called "Royals." I think "Foil" is a great song because not only is it catchy, but you can use it to introduce the topic of conspiracies.
Students love to talk about conspiracies, and if you are teaching students from another country, this is a good chance to exchange ideas and culture. I found it fascinating to find out some conspiracies that they had that we don't have.
---
Foil – Weird Al Yankovich
I never seem to finish all my food
I always get a __________ from the waiter A) soggy rag B) doggy bag C) paper bag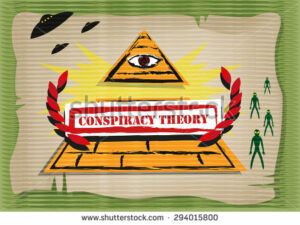 So I just keep what's still unchewed
And I take it home, save it for later
But then I deal with fungal rot, bacterial formation
Microbes, enzymes, mold, and oxidation
I don't care, I've got a secret trick ______________ A) on my knee B) on my leave C) up my sleeve
I never bother with baggies, glass jars, Tupperware containers
Plastic cling wrap, really a _______________ A) container B) no-brainer C) Moe-Blamer
I just like to keep all my flavors sealed in tight
With aluminum foil (foil)
Never settle for less
That kind of wrap is just the __________
To keep your sandwich nice and fresh
Stick it in your ________ (__________)
Eat it when you're ready
But maybe you'll choose (you'll choose, you'll choose, you'll choose)
A refreshing _____________ A) cup of tea B) herbal tea C)gerbil pee
Mmm, lovely!
Oh, by the way, I've _______________ A) cracked the code B) smacked the toad C) clacked the road
I've figured out these shadow organizations
And the Illuminati know
That they're finally primed for world domination
( puppet masters, black helicopters, moon landing, aliens, UFOs, watching you, Evil Group)
And soon you've got _________________ coming cross the border
_______________ for the New World Order
Be aware: there's always someone that's _______________
And still the government won't admit they faked the whole ________________
Thought control rays, psychotronic scanning
Don't mind that, I'm protected 'cause I made this hat
From aluminum foil (foil)
Wear a hat that's foil lined
In case an ___________ inclined
To probe your butt or _______________ A) help you find B) read your mind C) tell the time
Looks a bit peculiar ('culiar)
Seems a little crazy
But someday I'll prove (I'll prove, I'll prove, I'll prove)
There's a big conspiracy
---
Page 2 – Discussion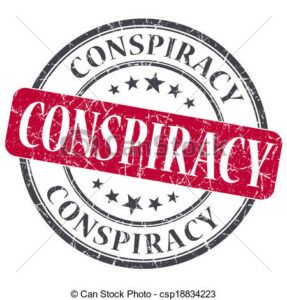 What conspiracies do you know of?
Do you believe in aliens?
Do you think the U.S. faked the moon landing?
Do you think there is life on other planets?
Do you believe we will one day travel in time?
Is Hitler making UFOs in the Himalayas?
Do you believe there is a world government controlling everything?
_________________________________________________________________?
---
The Truth is Out There, Skully!
I hope this English activity helps energize your class and makes you as happy as it did me. Weird Al has so many fun songs that can lead to interesting topics of discussion. I never try to do a song unless it can lead to new vocabulary or fun and educational ESL activities.
If you have any fun ideas of your own or a song that you would like to see turned into a class, please leave a comment below. I have so many ideas for future classes to post. The only thing stopping me is my fat fingers typing speed.
Have a great class and if you are looking for this song I have included a link up above.
And always remember, Teaching English is Fun!
Jim